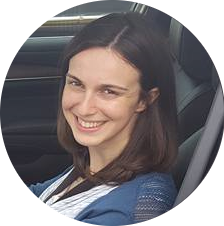 OBJECTIVE
To continue growing in my career, and build skills and experience that will help me become more knowledgeable in all areas of UX, multimedia design, and front-end development, ultimately becoming a UX unicorn that produces winning user experiences on all platforms.
EXPERIENCE
Through work and school, I have skills and experience in all areas of UX, including User Research, Usability, Interaction Design, Information Architecture, Content Strategy, and Visual Design. I have a lot of exposure to the corporate atmosphere, specifically in the Utility, Healthcare, and Auto industries. I also received a Design Thinking online certificate through IDEO, and I've participated in and coached others on the Design Thinking principles at General Motors. I have knowledge in HTML and CSS, and had previously worked with Adobe Creative Suite applications, including Photoshop, Illustrator, InDesign, and Premiere.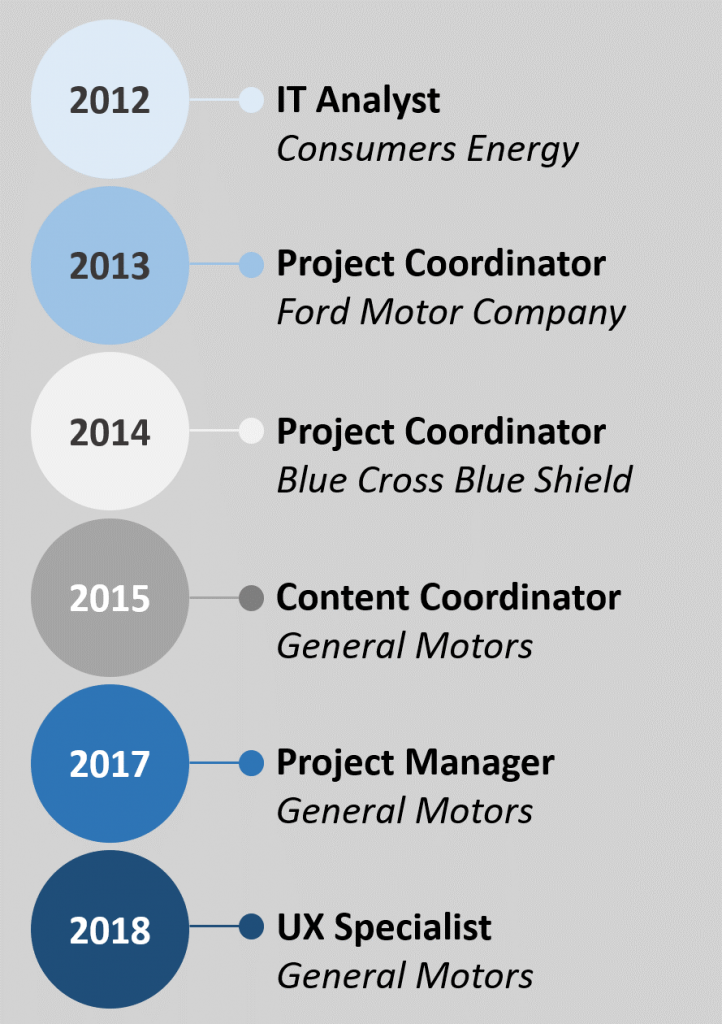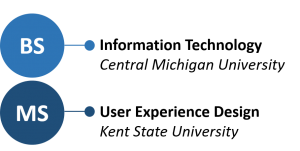 EDUCATION
I graduated from Central Michigan University with a Bachelor of Science in Information Technology, concentrating in Multimedia Design and minors in Computer Science and Multimedia Design, Production, and Technology (MDPT). A few years after receiving my Bachelors, I decided to pursue a Master of Science in User Experience Design, achieving a 4.0 by the time I graduated in 2018.