Living your best life
through great experiences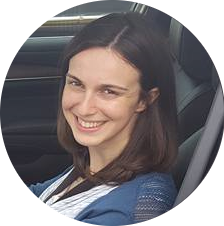 Enhancing people's lives 
one great experience at a time
SUMMARY
A seasoned UX professional with a Master's in User Experience Design and 8+ years of experience working in fast-paced, corporate environments. Always striving to learn new things, continue growing in my career, and create impactful and meaningful experiences that enhance people's lives every day. 
EXPERIENCE
Through work and school, I have skills and experience in all areas of UX including User Research, Content Strategy, Usability, Information Architecture, Interaction Design, and Visual Design. I have experience with HTML/CSS, as well as various software tools including Adobe Experience Manager, SharePoint, Adobe Creative Suite, Treejack, Chalkmark, and Proto.io.  I've also mentored cross-functional teams on Design Thinking methodology. 
EDUCATION
I graduated from Central Michigan University with a Bachelor's in Information Technology, concentrating in Multimedia Design and minoring in Computer Science and Multimedia Design, Production, and Technology (MDPT). A few years later, I decided to pursue a Master's in User Experience Design, achieving a 4.0 by the time I graduated in 2018. 
Information Architecture
Interaction Design
Content Strategy